Behind The Scenes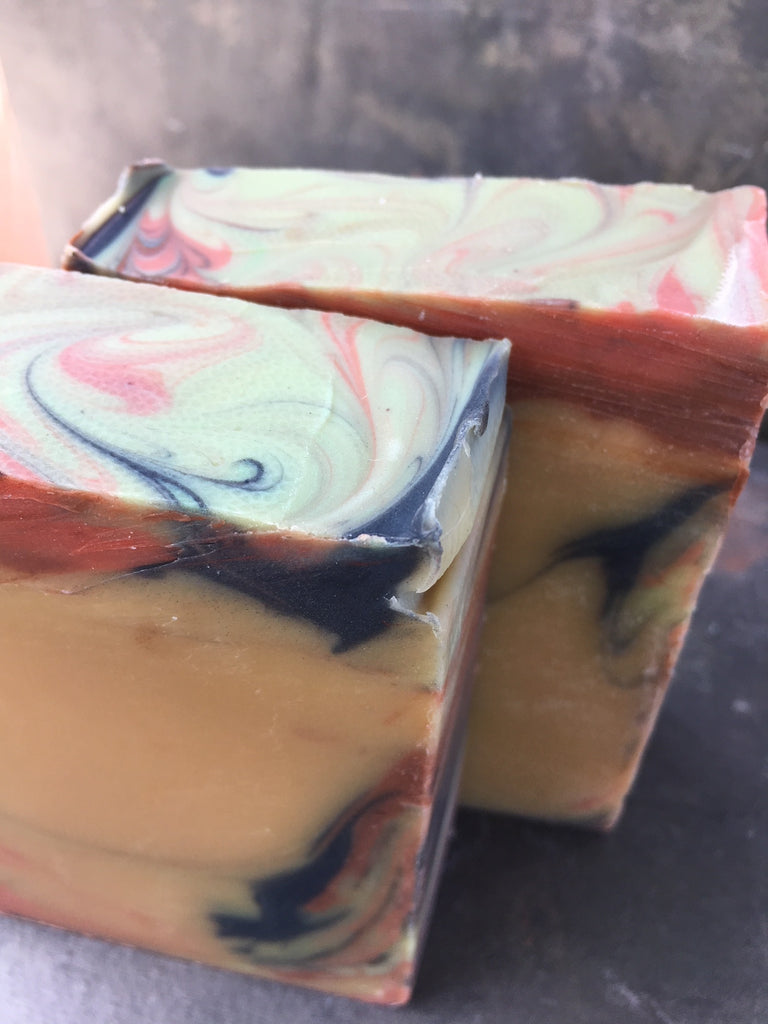 Hello all!

We are starting a short and sweet weekly blog post that will let you know a little bit more about some of our favorite products and some of our best sellers. Hopefully, you will learn a little about how we create the products we make and love them product as we do.

This week we are highlighting our newest best seller--Grass Tobacco + Lawnmower Beer Cold Process Soap. This soap took last year by storm and it is currently restocked. (Finally!) 

Behind the scenes:
I was wondering the beer and wine aisle at my neighborhood HEB (local grocery chain). I was wanting to make a new beer soap using a local beer company (well local to Texas). No idea as to what scent I wanted to use or colorations. I was just looking for inspiration.
Looking around my eye was caught by this large green box. I walked forward and investigated a bit. Eureka! I had found it! This brewery is located in Houston, Texas and has a great beer selection. Picking up the first 6 pack I found I rushed to the less than 15 item check out lane. Checked out and ran to the house brainstorming.
What do most people drink after cutting the grass? Beer. So beer, grass, and tobacco were swirling in my head. Colors were throwing their hat in the mix too.
So a test batch was made. We took two different scents and mixed them together to get our Grass and Tobacco. Well, grass is green and sometimes brown. Lawnmowers are sometimes red, green, yellow and black. Using these colors I created the color palate for our new soap. I made a test batch and voila! We had a new soap.
Using the finest  best craft beer, unrefined shea and cocoa butter and sustainable palm oil. Cutting the grass has never been so much fun. Or has it? 
See you soon!
Raechel 
Read more →
---
---
---